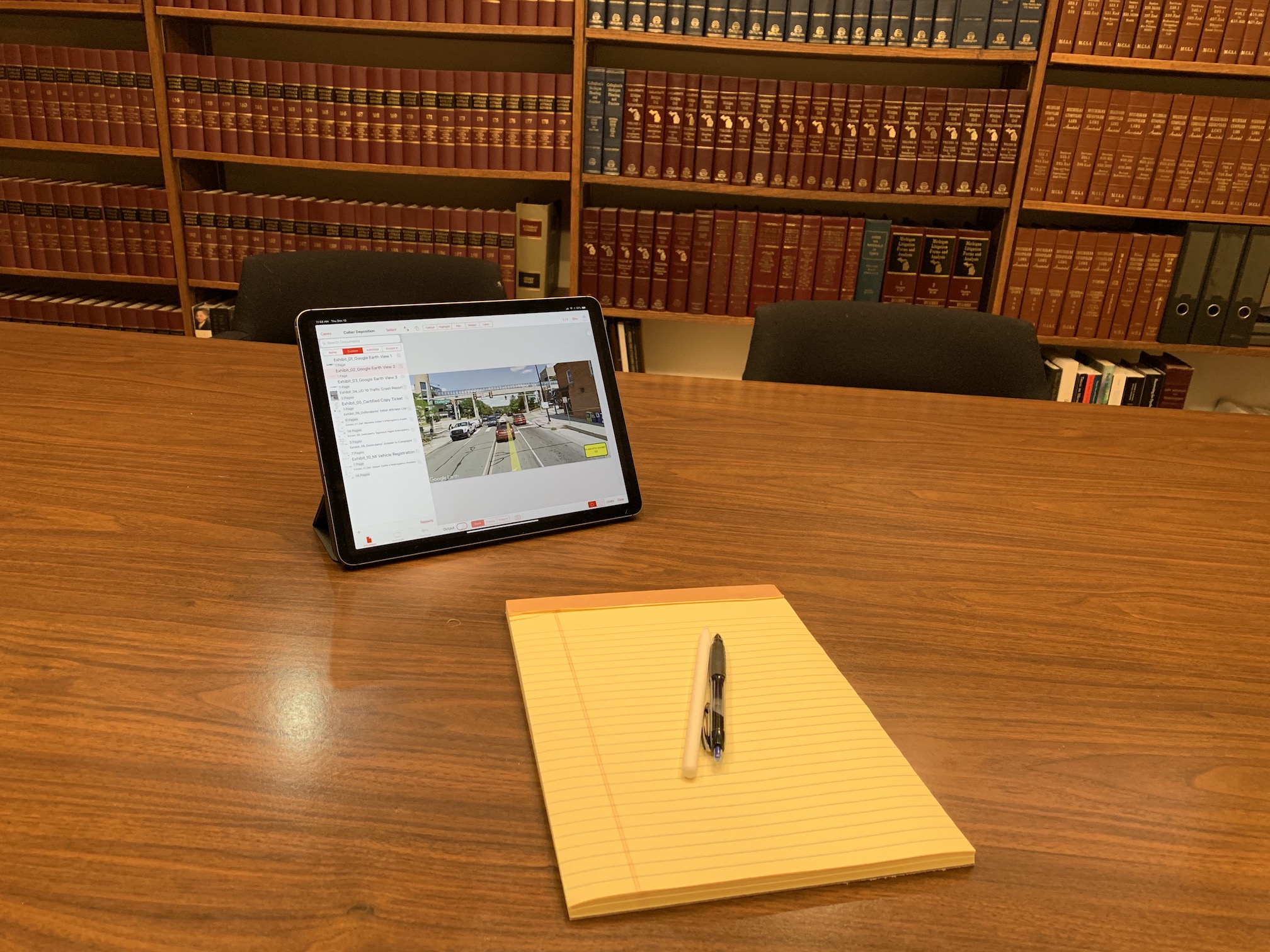 Examples of Cases
I have handled hundreds of litigation matters to jury verdict, judicial decision, settlement or other resolution during my career. Some examples are noted below. Each case is different and the outcome of any case depends upon a variety of factors such as the available insurance coverage.
Pedestrian Accident Settlement
A pedestrian suffered multiple serious injuries when she was hit in a crosswalk by an inattentive driver operating a commercial vehicle. This confidential settlement was one of the largest recoveries in Michigan this past year for a motor vehicle accident.
Indiana Truck Crash
A Michigan resident was killed when a semi-truck ran a red light and crashed into his vehicle in the intersection. The trucking company was based in Ohio so a wrongful death case was filed in federal district court in Ohio. A confidential settlement was reached after a mediation with the assigned magistrate judge.
$2.5 Million Semi-Truck Accident Result
A motorist was injured in a construction zone crash involving a semi-truck. He suffered a mild traumatic brain injury and serious orthopedic injuries, which resulted in a $2,500,000.00 case evaluation award. The case was eventually settled for a confidential amount and was one of the largest settlements in Michigan that year.
Wisconsin Car Accident Settlement
A 27-year-old passenger was ejected from a van traveling on an icy highway in Wisconsin. He suffered a traumatic brain injury and a badly fractured pelvis. Over $1,000,000.00 was obtained for the passenger's economic and non-economic losses.
Michigan Car Accident Settlement
A 35-year-old driver was injured in a rural Michigan county by a company executive running a red light. He suffered a mild traumatic brain injury and numerous fractures. After several facilitation hearings the case settled for $1,000,000.00.
Ohio Semi-Truck Accident Settlement
Over $1,000,000.00 for a driver injured by a semi-truck on the Ohio Turnpike.
Premises Liability Jury Verdict
A jury verdict against a large national retailer in excess of $1,000,000.00.
Other Cases
A $2,000,000.00 result in a products liability case against a foreign manufacturer; a $1,000,000.00 result in a construction site accident and a $1,000.000.00 wrongful death settlement in a fire case.